Prayer Online
A collection of youthful songs of prayer and praise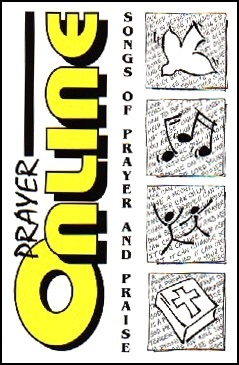 Prayer Online is the first project published by Cross the Sky Ministries. The songs were originally written to support a summer Bible camp theme about prayer. The music ranges in style from kids action songs to contemporary praise. A liturgical setting is available based on five of the praise songs. Listen to a few song samples below. We hope you enjoy the music!
Surrounded By Prayer
Seven the songs from Prayer Online support a musical entitled "Surrounded By Prayer" about a group of kids who go on a camping trip into the wilderness. Along the way, the campers learn some fun and important lessons about prayer and faith in God. It's great for youth groups, Sunday school, or a special youth performance at your church.
Song Samples
Teach Us To Pray
A chorus about how God works faithfully and graciously in and through our prayers.
Prayer Can Move a Mountain
A singalong for kids teaching that God can work mightily through our prayers.
Our Father
A fun version of the Lord's prayer, written to help teach Jesus' model of prayer to beginners.
Resources Available
Prayer Online cassette: Contains 14 youthful songs of praise and worship
Songbook: Includes full piano scores of all the songs on the cassette
Lyric Booklet: Lyrics and guitar chords for all the songs
Surrounded By Prayer Musical: A drama based on six songs from Prayer Online
Copyright Use: For permission to photocopy the musical booklet
Order Info
Choose a complete package or a single item from the menu below and select "Add to Cart".
For permission to make photocopies of the musical booklet, add the full copyright use fee to your order. Shipping: $2 will be added per line item for online orders. We ship via priority mail.